Drawing Approval and Transfer
AI Software built a CAD drawing approval and transfer application for Plastic Omnium that allowed them to reduce 1500 Hrs/year worth of manual time. The application allows engineers to sign and transfer drawing files to suppliers.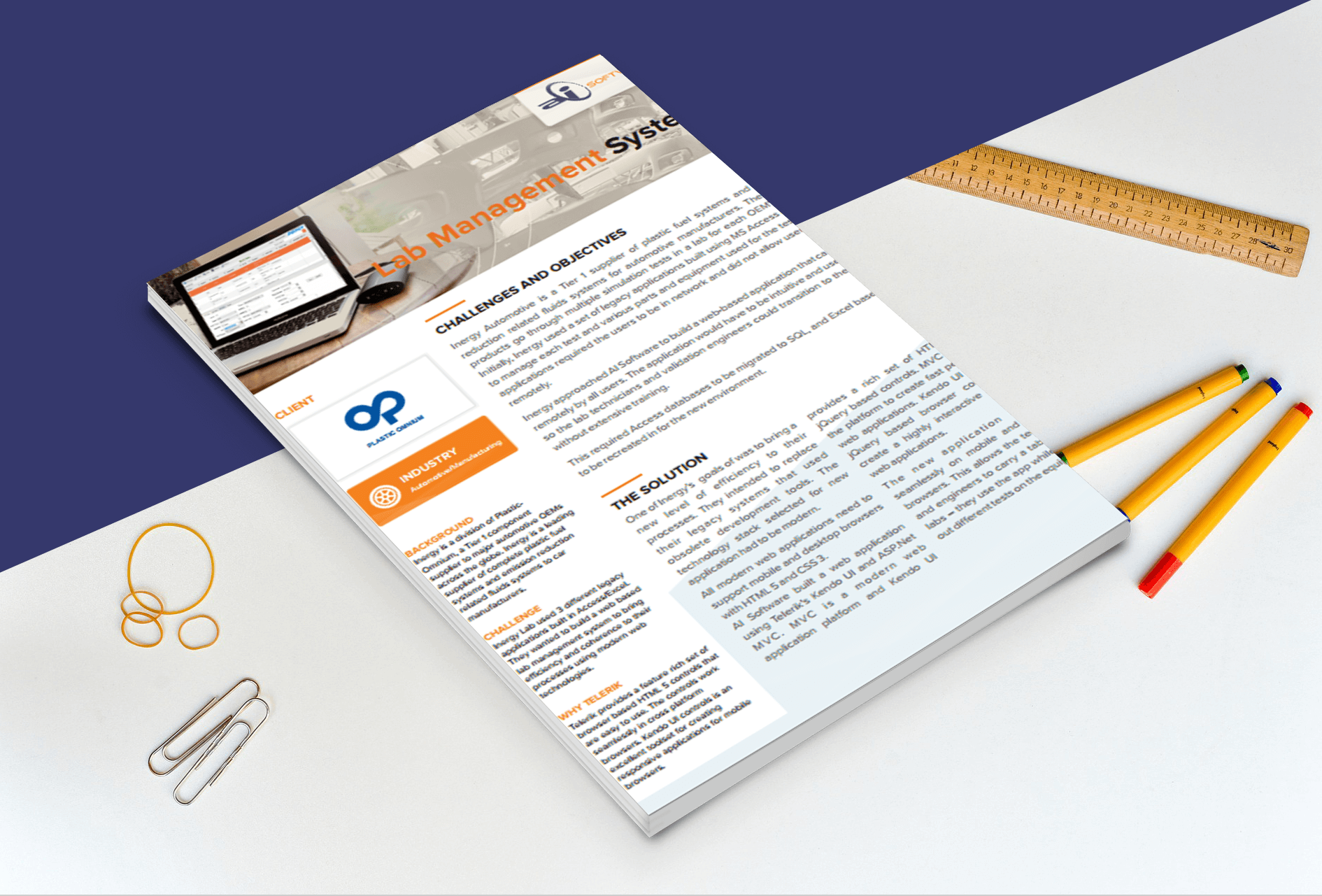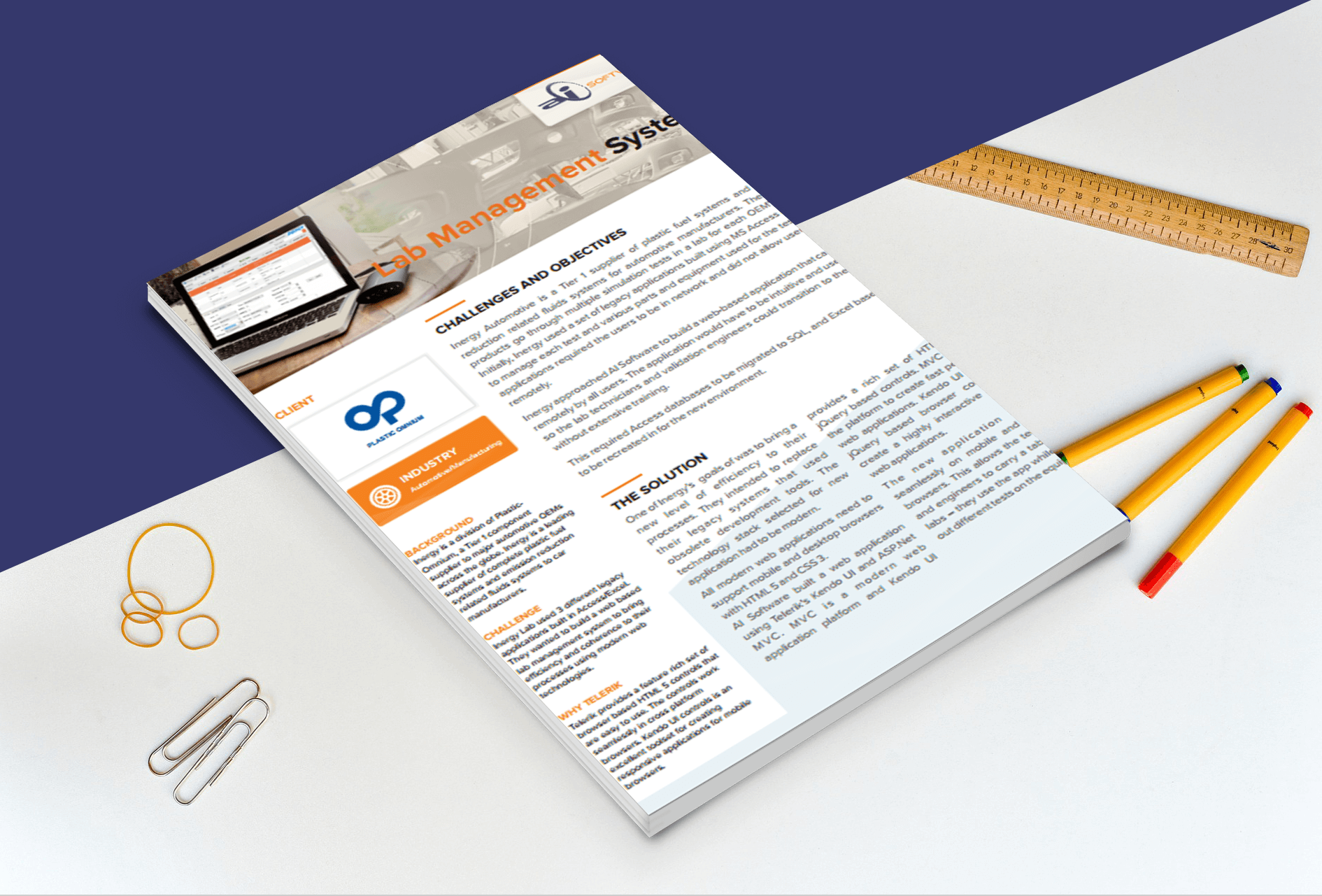 Lab Management System
Inergy approached AI Software to build a web-based application that can be used remotely by all users. The application would have to be intuitive and user-friendly so the lab technicians and validation engineers could transition to the new app without extensive training.
Rewards Card Web App
Pit Crew needed to add a high quality web interface to their existing web portal. Because the end users of this interface are primarily administrative employees at automotive repair shops,Pit Crew wanted a non-technical interface so employees can quickly use the system to manage the rewards card information.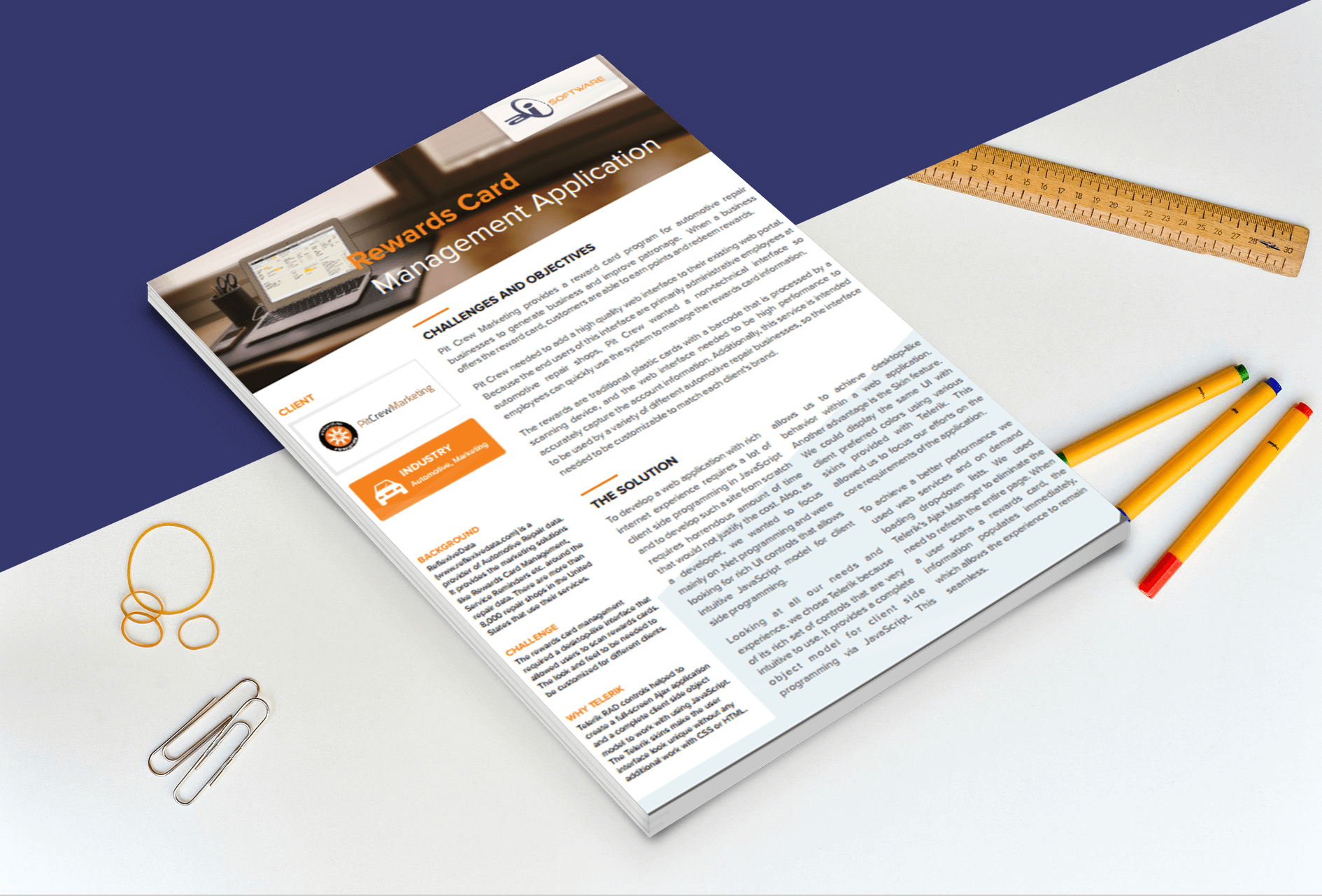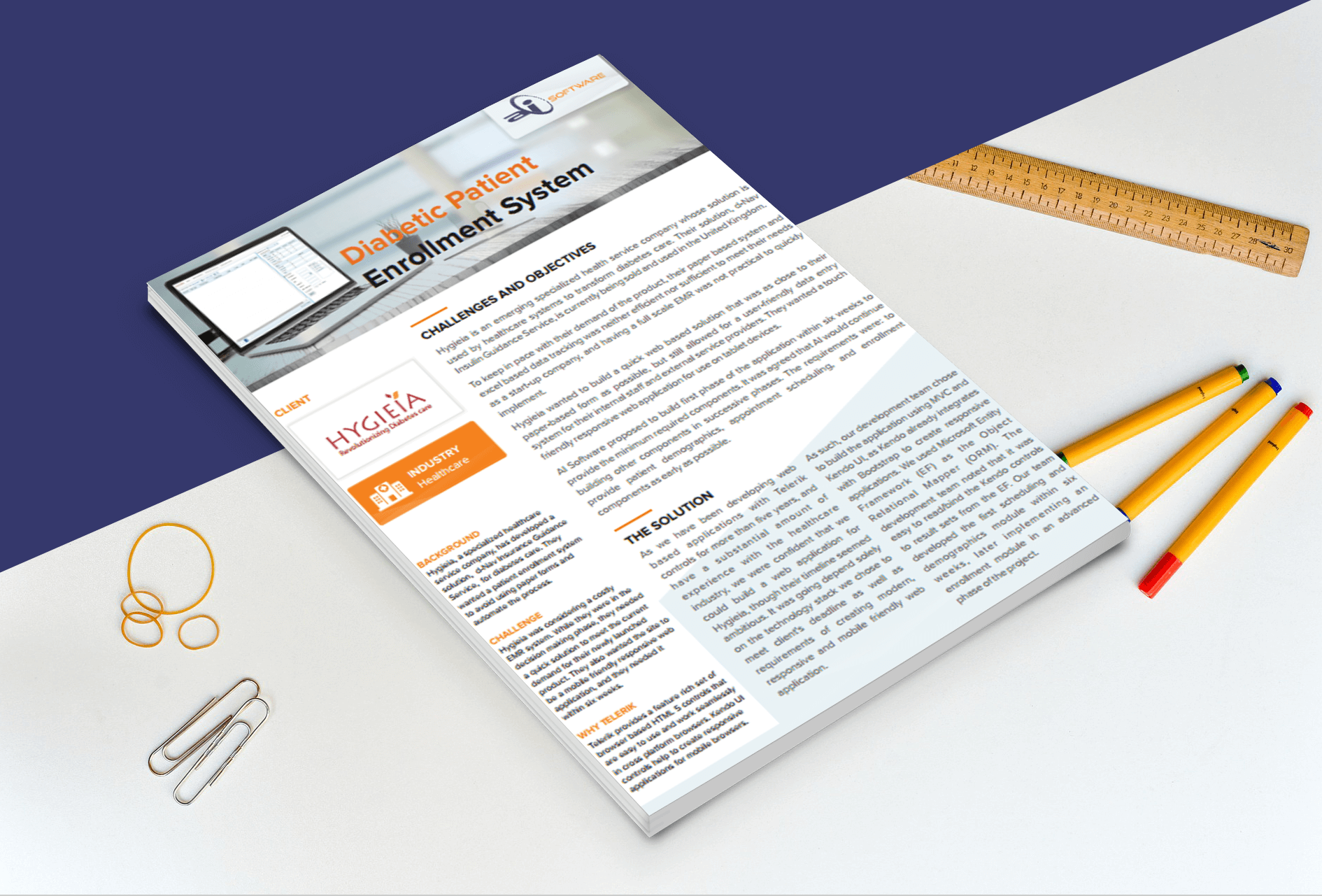 Diabetic Patient Enrollment System
Hygieia wanted to build a quick web based solution that was as close to their paper-based form as possible, but still allowed for a user-friendly data entry system for their internal staff and external service providers.

Patient Tracking Portal
Their patients are primarily elderly patients who periodically move between different facilities like nursing homes and hospitals.The client's case managers needed a way to track patients and keep up-to-date patient information in a single repository.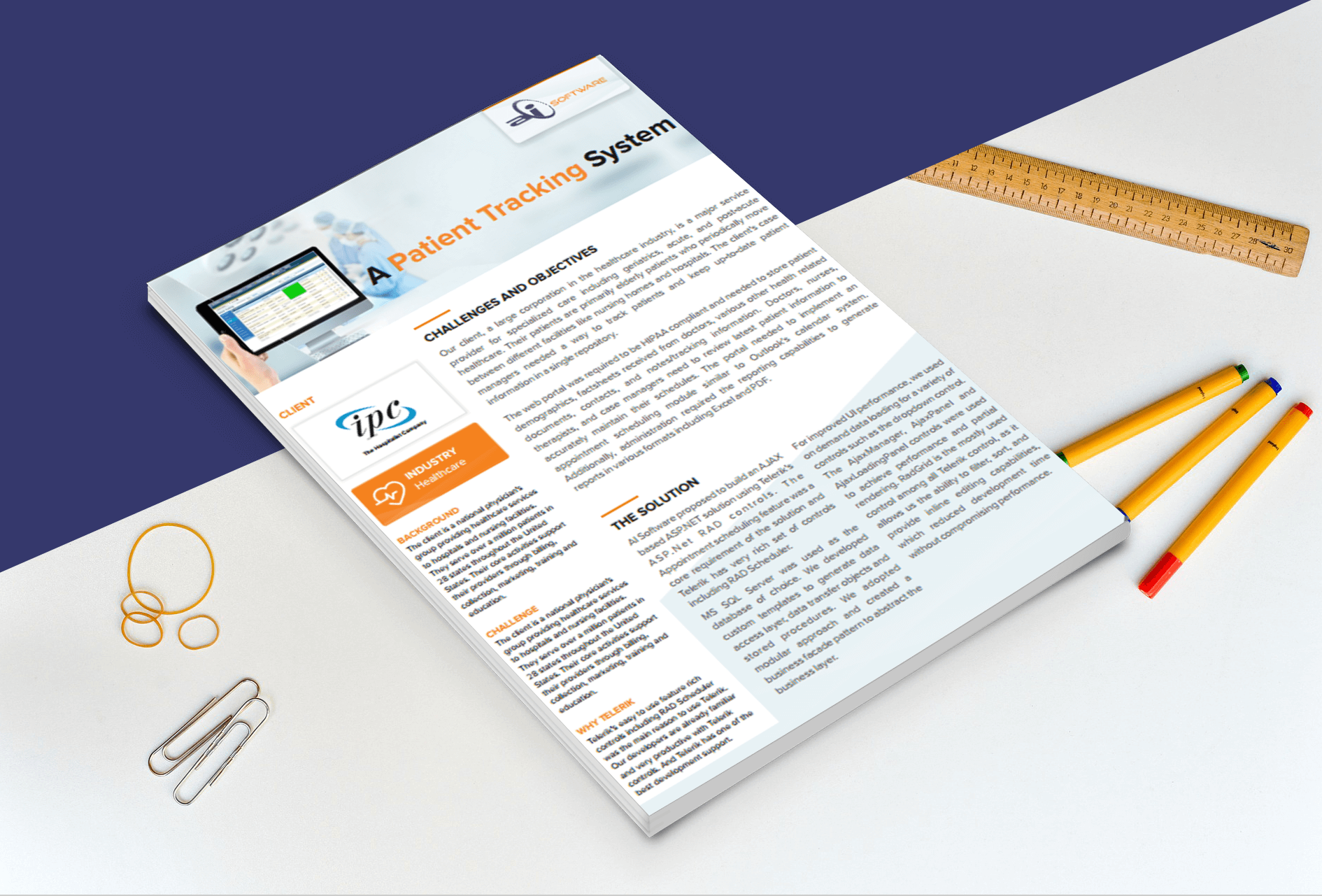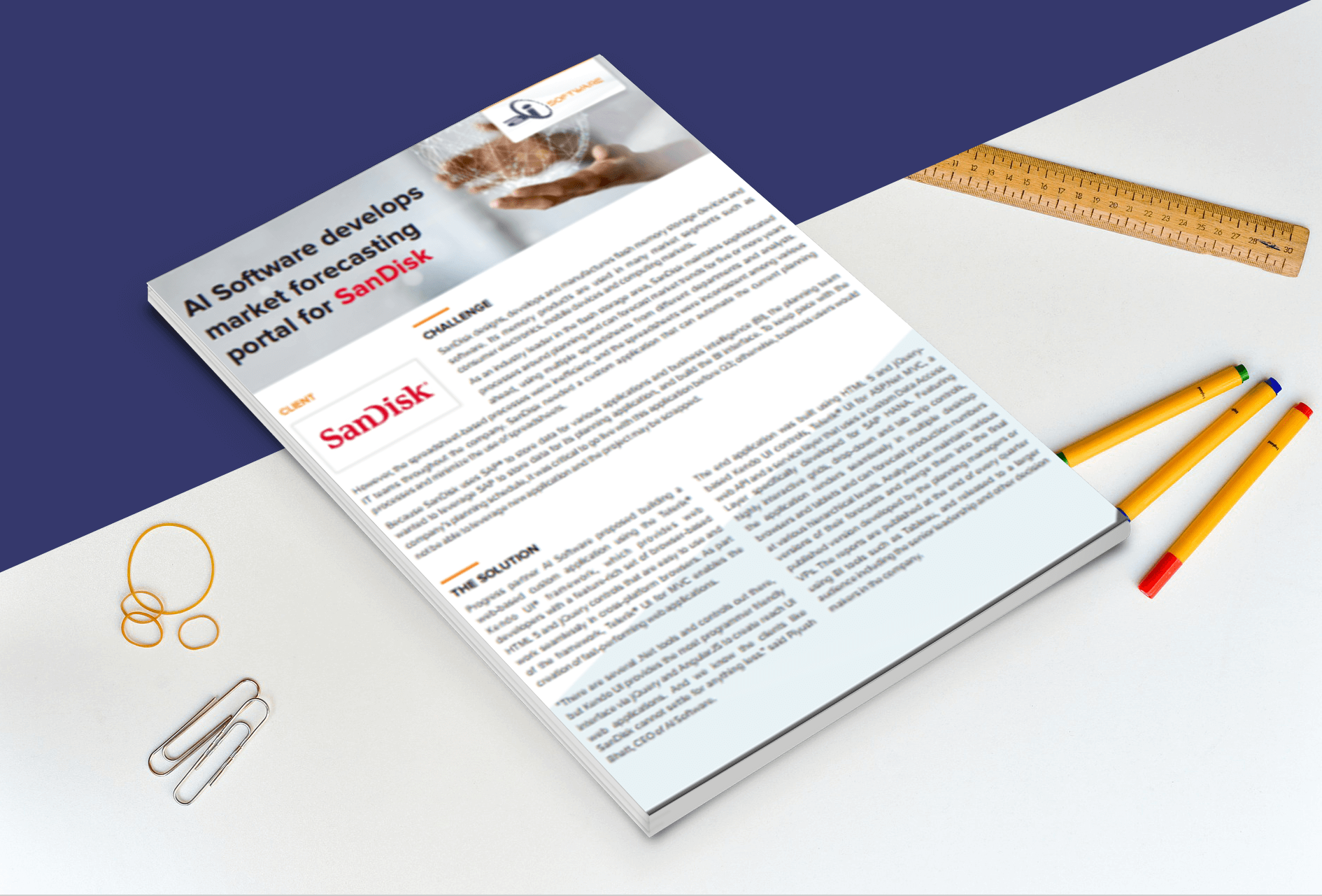 Market Forecasting Application
SanDisk uses this portal to forecast the flash storage market demand and their share for next 3-5 years. AIS built the application in record time so that senior executives can plan 3rd quarter using the new application.
Testimonials
What our awesome clients have to say about us.
"Eagle is extremely user friendly. New users are able to learn the system quickly through in house training classes. With several users in our office using Eagle to a multitude of purposes, it's been important for us to keep the system simplified while still incorporating all the tools we need. I believe we have been successful in maintaining this balance -- thanks to AI Software."
Amy Hillock, Director, IPC
"AI Software's mastery of Telerik's products helped us avoid a series of UI challenges. As a result, our Rewards Card product was released ahead of schedule. Our users reported a better than expected UI experience because its a web app that works just like a desktop application. "
Anders Jenski, CEO, FTT Inc.
"Our website is always current and has fresh content because it is so easy to update thanks to AI Software. Now, we stand out from our competition When AI redesigned our site, it also improved our Google rankings -- This has been a very valuable tool for us."
Stacy Thomas, Marketing Executive, ACE World Companies
"Hygieia is very pleased with the way the database portal turned out. One of the reasons I know the relationship is going well is that I don't hear anything about it. I'm very glad we have the opportunity to be working with AI Software."
-Eran B.,CEO, Hygieia, Inc.
"The AI Software team built an easy to use application that is well integrated with the existing ERP / Data Warehouse. It was well received by the business users due to its user friendly UI, accuracy of data & responsiveness."
Deepak K. Sr.Manager - IT, SanDisk Inc.
"We worked with AI Software to develop a custom software application that would be used to approve 2D engineering prints and transfer these approved drawings to our suppliers for production use. The utility is now released for our engineering community to utilize. The feedback Hash been extremely positive with regards to the ease of use of the application and how much faster they can complete their 2D Drawing approvals and transfers . With this new application, we anticipate a projected efficiency improvement of 1500 hrs/year as compared to our previous manual process for approving 2D Drawings.AI Software helped us to achieve these goals with their responsive support team and by developing a user friendly application."
Jeremy L. Product Mgr, PlasticOmnium